Site Information
(is listed below. The financial planning software modules for sale are on the right-side column)

Confused? It Makes More Sense if You Start at the Home Page

How to Buy Investment Software

Discounts for Financial Advisers
(and how to subscribe to the full Bundled Deal for $100 a month)

Lifetime and 5- to 15-year Extended Subscriptions

Professional Investment Portfolio Building Kit

Financial Planning Software Support

Financial Planner Software Updates

Site Information, Ordering Security, Privacy, FAQs

Questions about Personal Finance Software? Call (503) 309-1369 or Send E-mail to support@toolsformoney.com

Free Downloads and Money Tools
(are listed below)

Free How-to Money eBook for DIY Investors, Critical Reading for Financial Advisers, and for Exposing Financial Myths

Free Sample Comprehensive Financial Plans

Free Money Software Downloads, Tutorials, Primers, Freebies, Investing Tips, and Other Resources

List of Free Financial Planning Software Demos

Selected Links to Other Relevant Money Websites

Free College Saving Calculators
Prices and ordering information are at the bottom
For new or returning financial advisors, or BD Reps starting their own RIA firms, here's the discounted financial planning software bundles with just the essentials to best help give you a jump start
Please note that you need to be a new (or returning) financial advisor, or moving from BD to RIA, to qualify for these deals.
When you're just starting out in this do-or-die biz, you'll need only the critical essential money tools, so you won't be bogged down nor distracted with things that won't make a huge immediate difference.
In addition to saving time, and attention span, you'll want to save as much money as possible.
We feel your pain. Not only because we've been there and done that ourselves as a new BD Rep (several times), but also because we've heard hundreds of other advisers' stories since '88.
So you're getting a huge discount on these bundles to reduce this pain as much as possible. We want you to succeed so someday when you're rich and famous, you'll buy the Lifetime Subscription
(pay once and never pay again).
If you can afford it now, then please consider the regular Bundled Deal, as it has everything on the site. Then you'll be ready for almost any situation anyone throws at you.
But this isn't usually the case when you're first starting out. Plus all of these financial tools usually just confuses advisors when thrown at them all at once. This is not the time for that. No "drinking from the fire hose, just the facts Jack! KISS: Keep it simple stupid!"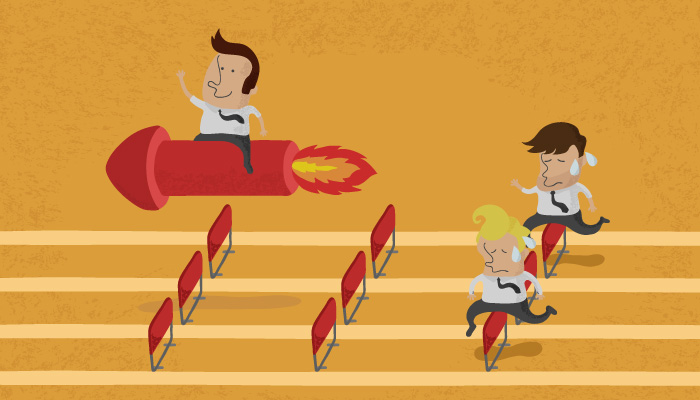 So here's what you'll need, in order of importance:
First and foremost, you'll need professional financial plan fact finders. So this kit comes with all of them. With these, you'll immediately look like you've been practicing years.
The next most important thing you'll need is a turnkey money management system, which will take you from determining an investor's investment risk tolerance, to making trades with actual mutual fund ticker symbols.
To summarize the Regular Starter Kit, you'll receive the monthly-updated subscription to the Model Portfolios and Mutual Fund Picks.
Next, you'll need the projections software that forecasts people's financial futures. This professional version of our retirement software is called Dual RWR.
If you can already do basic things in Excel, then it's no harder to learn and/or use than competing retirement planners (that usually cost more than this whole kit). You can verify this just by checking out the competition.
As a valuable add-on to Dual RWR, the Personal Budget Software and Cash Flow Projector is included so you can perform family budgeting, forecasting, and dial in retirement income goals as closely as possible.
The Life Insurance Needs Calculator is also included so you can do the best job possible at determining how much life insurance clients' really need. This will also allow you to forecast capital needs into the future, and let you control everything (including Social Security) down the dollar in every year. So your clients will be happy to see that for the first time.
The Financial Planning and Retirement Seminar and Contents of a New Client Prospect Binder are also included, because we want you to succeed in by far the worst part of the business - prospecting and marketing.
Then you really need to read the Free Money eBook first, as all of the "secret" About the industry may literally save your life.
You'll get the e-mail supported multiple-user versions of everything so you can take work home with you and get help.
Everything is delivered via 15 to 20 e-mails. Each e-mail will have a large attachment of around 5Mb. So you'll need to have at least 100Mb of free e-mail server space (so it's best to use your Hotmail or other deal with tons of space).
The normal price of everything before discounts is $1,017. The discounted price is only $500. This is a 53% discount. How to order is below.
Please don't try to get the price down more by deleting items from the bundle, or anything else. We're already doing the best we can to help you survive this!
What you can do is substitute products like the Financial Seminar, Contents of Prospect Binder, or the Life Insurance Software for the Multiple-Student College Planner (and then we may throw in the In-Person Fact Finder). Everything else is more important than the College Planner.
Please negotiate your substitutions before you order and files are delivered! It's software, so you can't "give something back" once it's been delivered.
Deluxe Broker Dealer Rep to RIA Starter Kit
This new financial planner starter kit substitutes the Integrated Financial Planner (IFP) with Comprehensive Asset Allocation Software in place of Dual RWR, the Cash Flow Projector, and the Model Allocations. The IFP replaces Dual RWR and the CFP, because it already includes both modules. It also gives you the Net Worth Calculator and Projector, Life Insurance Needs, and the Multiple-Student College Planners for free.
Brand new advisors probably wouldn't want to do this because they need to be hunting many rabbits, and the IFP and Comprehensive Asset Allocation Software are both complex, and are for hunting scarce and elusive elephants.
But if you're already experienced and are just moving up the financial adviser food chain, then you already know enough about what's going on, why you need to upgrade your financial tools; you've learned enough to go from hunting rabbits to deer, and so you'll know enough about using financial software already to use the IFP.
You'll also get the monthly-updated ETF and Mutual Fund Picks subscription (but not the Models). This makes it an even better turnkey money management system than the investor models. Plus we'll throw in the IPS Software.
The normal price of everything in the Deluxe Kit before discounts is $817. The discounted price is only $500. This is a 38% discount. How to order is below.

Please note that you need to be a brand new financial advisor, returning, or moving from BD to RIA to qualify for these deals!
If you've been a financial consultant before, and left the biz, and now are coming back, then you'd qualify for everything.
Buy now with your Visa or MasterCard by calling (503) 309-1369
Buy now using the secure credit card ordering form
Here's the list of regular non-discounted prices of everything in the kits (e-mail supported versions), so you can see what a unique deal it is for being new:
If you want the Regular Kit from the top chart, but want the IFP with Comprehensive Asset Allocation Software too for hunting elephants, then it's $300 more (so it's $800 - click to go to the secure form).
If you want the Deluxe Kit from the bottom chart, but want the Model subscription and Dual RWR too for hunting rabbits, then for an extra $350, we'll do that (so it's $850 - click to go to the secure form).
Financial Planning Software Modules For Sale
(are listed below)

Financial Planning Software that's Fully-Integrated
(the IFP is the NaviPlan alternative for 1/6th the price)

Goals-Only "Financial Planning Software"
(the MoneyGuidePro alternative for 1% of their price)

Retirement Planning Software Menu: Something for Everyone
(the RWRs, RP, and SRP)

Comprehensive Asset Allocation Software

Model Portfolio Allocations with Historical Returns

Monthly-updated ETF and Mutual Fund Picks

DIY Investment Portfolio Benchmarking Program

Financial Planning Fact Finders for Financial Planners Gathering Data from Clients

Investment Policy Statement Software (IPS)

Life Insurance Calculator (AKA Capital Needs Analysis Software)

Bond Calculators for Duration, Convexity, YTM, Accretion, and Amortization

Investment Software for Comparing the 27 Most Popular Methods of Investing

Rental Real Estate Investing Software

Net Worth Calculator (Balance Sheet Maker) and 75-year Net Worth Projector

Financial Seminar Covering Retirement Planning and Investment Management

Sales Tools for Financial Adviser Marketing

Personal Budget Software and 75-year Cash Flow Projector

TVM Financial Tools and Financial Calculators

Our Unique Financial Services
(are listed below)

We're Fee-only Money Managers: So you can hire us to manage your money, and/or financial advisers can hire us to manage client money, using our Model Portfolios and/or Asset Allocation Systems

Mr. Market Timer's Unique Market-neutral Stock Market Timing Services
(the hedge fund alternative)

Consulting Services: Hire Us to Make Your Financial Plan, Retirement Plan, Benchmarking Report, Whatever

Buy or Sell a Financial Planning Practice

Miscellaneous Pages of Interest
(are listed below)

Primer Tutorial to Learn the Basics of Financial Planning Software

About the Department of Labor's New Fiduciary Rules

Using Asset Allocation to Manage Money

Download Brokerage Data into Spreadsheets

How to Integrate Financial Planning Software Modules to Share Data

CRM and Portfolio Management Software

About Efficient Frontier Portfolio Optimizers

Calculating Your Investment Risk Tolerance

About Discount Brokers for DIY Money Management