Money Website Links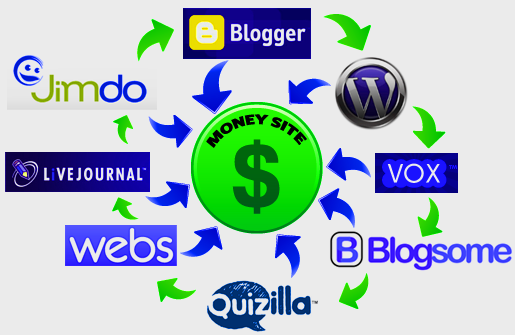 This is the links page 1 of 2. Go to links page 2 of 2
http://www.amex.com The American Stock Exchange.
http://www.asec.org American Savings Education Council.
http://www.assetbook.com Online portfolio management software service that specializes in independent advisors.
http://www.benefitnews.com Information for HR and Benefit Directors and other Employee Benefit Plan Sponsors and Advisers.
http://www.bloomberg.com Investment software and portal. http://www.bloomberg.com/markets Bloomberg (for market quotes and stock lookup).
http://bloomberg.com/invest/glossary/bfglosa.htm Glossary of investing terms
Download a PDF file from the US Bureau of Labor Statistics about being a financial planner. The main site: http://www.bls.gov U.S. Bureau of Labor Statistics has Inflation calculators and the usual government statistics.
http://www.cfainstitute.org CFA Institute, Chartered Financial Analysts. (800) 247-8132
http://www.cfp-board.org Association of Certified Financial Planners (CFP Board).
http://www.ebri.org Employee Benefit Research Institute - employee benefit information mainly for human resources people.
http://www.economy.com Economics discussions, analysis, consulting, data, and forecasts.
http://www.employeefiduciary.com A place to roll over your retirement plans (IRA, 401k, 403b, etc.) to get access to most all mutual funds, index funds, ETFs, etc. Works great with the asset allocation models because of the low fees and self-directed control.
http://www.federalreserve.gov The U.S. Federal Reserve System.
http://www.feeadvisorsnetwork.com Fee Advisors Network: Promotes proprietary fiduciary processes for life insurance and annuity analysis and planning to the fee-advisor and RIA financial planning practice. Expands working knowledge of the fee-only advisor no-load insurance policies to the RIA community. (888) 854-0931
http://www.financial-planning.com Financial Planning Magazine.
http://www.financialpro.org Society of Financial Service Professionals (800) 927-2427 Facilitates the success of professionals engaged in the financial services community.
http://www.finra.org/Investors/ProtectYourself/InvestorAlerts/529Plans/p010756 Finra investor alert about 529 plans.
http://www.firstcall.com Company earnings specialists.
http://www.foxitsoftware.com/ Out of the many PDF makers, printers, editors, and organizers I've have to deal with over the decades, this is by far the best.
http://www.fpanet.org Financial Planning Association. (800) 322-4237 Helps increase consumer awareness of financial planning.
http://www.funerals.org Non-profit consumer orientated site about arranging funerals.
http://www.gogoshopper.com/resources/a-teens-guide-to-economics-and-saving-money.html The URL title says it all.
http://www.iarfc.org International Association of Registered Financial Consultants - Ed Morrow's professional organization. (800) 532-9060.
http://www.institutedfa.com Institute for Divorce Financial Analysts (800) 875-1760. Provides financial advisors with the tools to help them market themselves effectively to divorcing individuals, matrimonial lawyers, and their existing clients.
http://www.ici.com Investment Company Institute.
http://invest-faq.com Answers to frequently asked questions about investing.
http://www.investinginbonds.com Lots of bond market information.
http://www.investmentadviser.org Investment Advisor Association (202) 293-4222 Represents the interests of SEC-registered investment advisory firms before Congress, the SEC, DOL, state securities regulators and other policy makers on all relevant legal / regulatory/compliance issues.
http://www.imca.org Investment Management Consultants Association (303) 770-3377 Increases the visibility of the CIMM designation.
http://www.investorrecovery.com Financial tools for getting money back from bad brokers.
http://www.investorwords.com A site where you can type in words relating to investing and it tells you what it means.
http://www.irs.gov The U.S. IRS. Download tax forms.
http://www.lipperweb.com Lipper Analytical Services.
This is the links page 1 of 2. Go to links page 2 of 2
© Copyright 1997 - 2017 Tools For Money, All Rights Reserved