Site Information
(is listed below. The financial planning software modules for sale are on the right-side column)

Confused? It Makes More Sense if You Start at the Home Page

How to Buy Investment Software

Lifetime and 5- to 15-year Extended Subscriptions

New Financial Planner Starter Kit

Professional Investment Portfolio Building Kit

Financial Planning Software Support

Financial Planner Software Updates

Site Information, Ordering Security, Privacy, FAQs

Questions about Personal Finance Software? Call (503) 309-1369 or Send E-mail to support@toolsformoney.com

Free Downloads and Money Tools
(are listed below)

Free How-to Money eBook for DIY Investors, Critical Reading for Financial Advisers, and for Exposing Financial Myths

Free Sample Comprehensive Financial Plans

Free Money Software Downloads, Tutorials, Primers, Freebies, Investing Tips, and Other Resources

List of Free Financial Planning Software Demos

Selected Links to Other Relevant Money Websites

Free College Saving Calculators
Prices and ordering information are at the bottom
For Financial Planners, Investment Managers, RIAs, Financial Consultants, and Similar Financial Professionals
Consumers / Investors (non-advisers): This suite of financial plan software isn't for you, because it has several things you don't need. Please send an e-mail listing the financial planner software you want similar discounts on.
Financial Professionals Working with Individual Clients: Here's the suite of financial planning software that will help your practice the most. You'll get everything you see on this site in this bundle, which is listed on the right-hand green column, and on the table at the bottom.
All of the modules can be used stand-alone, so you can get the results you want with minimal input. They also can be integrated (to share input data), just like other comprehensive financial software (and our fully-integrated financial planner).
You can read about redundancies between modules, and then delete items to get a lower price by sending an e-mail, or calling (503) 309-1369.
Answers to Bundled Deal FAQs: You'll receive the multiple-user versions. Total disk space is ~200Mb. You can get it via download, or CD in the Postal mail. The CD will be delivered via First Class U.S. postal mail in about four days. It's $25 more to ship next day (unless you have a shipping account).
You can get started with any financial software you want now via e-mail delivery while you wait. You'll also get to read these pieces that are only available via these deals.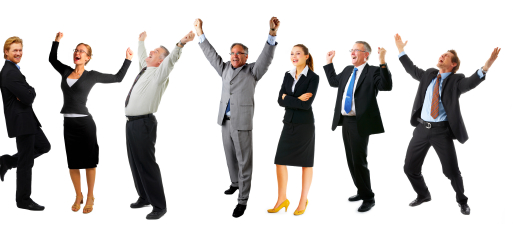 To illustrate how everything is covered from A-to-Z, here's the usual sequence of events in the financial planning business:
• If you're new, and/or want to grow, then you'd use prospecting tools like this financial planning marketing seminar to keep the appointment funnel filled with qualified suspects.
• Then you'd call to get these prospects to come into your office, so you can show and tell all about your firm, how you get paid, and what you can do by using sample financial plans. Most advisers don't have an investment track record, so you can use the historical returns of the Asset Allocation Models and/or the Asset Allocation Tutorial page.
The point is to show them what they'd get when they hire you. If they like what they'll get, for what you charge, then they'll probably hire you. Prospects won't turn into clients unless you have the money tools to do the jobs they need done.
• Then if you work on a fee basis, you'd use the client agreement, tri-fold marketing brochure, your ADV, and other firm bio information to either close them on the spot, or to take home in a New Prospect Binder.
• When they hire you, then you'd then use Financial Planning Fact Finders to gather their personal and financial data.
• You'd then input financial data from Fact Finders into the various financial planner modules; crunch the numbers, print the final versions, organize the reports, and then get them to back in to meet with you.
• Then you'd show them projections of their future if they kept on doing what they were doing (AKA the Current Plan), verses following your brilliant recommendations (AKA the Proposed Plan).
If you're any good, there will be a big difference between these two scenarios. This difference is the value you add, which justifies the money they pay you. The more value you add to someone's life, the more money and referrals they'll give you over time. Having enough referrals are how you are able to finally stop prospecting for new business.
• Then you'll implement the financial plans: Close deals, do paperwork, transfer assets to your custodian, open accounts, make investment portfolio trades, manage their money, give advice, organize things, sell insurance, help, etc.
• Then you'll monitor, rebalance asset allocations, review, update, and perform all of the required maintenance and compliance functions.
There are variations to this general theme.
The details on how to do most of these functions, and free financial tools you can use to help, can be found on the tips, downloads, and freebies pages. Everything else will be on the CD / downloaded file.
By ordering this Bundled Deal, you'll get almost everything your practices needs to stay competitive, retain clients, and grow except:
• There is no investment software for making trades online. So you'll be using whatever your custodian provides (yes, no matter what you do, you'll still need to hire a financial custodian to custody client investments).
• There is no Customer Relationship / Management / Contact / Database software (AKA CRM). These usually cost around $2,000 initially and then ~$1,000 annually for a one-user system. Your Broker Dealer / custodian sometimes provides these.
• There is no system that manages compliance functions, or matching investment trades with the resulting confirmation tickets. This is still best done manually by you or your assistant. Ask your BD what tools they offer.
• There is no investment database software for looking up historical data on investments, and/or performing investment-screening functions.
• There is no Portfolio Management Software that will show accurate return information in client accounts. This costs around $7,000 initially and then ~$3,000 annually for a one-user system.
• We don't offer financial planning software that automatically downloads investment / account / trading data into your computer from the Internet. The only programs that would apply to would be the asset allocation, IFP, and net worth modules. You can still do it, but it's only semi-automatic. Read how to easily download online account data into our financial tools.
• We also don't offer personal / business tax, small-business accounting, nor estate planning software. Other vendors already have these modules covered. Their bottom-line annual numbers can easily be integrated into our financial plans. The need for estate planning is basically gone for most people because of the high exemptions these days.
• There's no software that quotes premiums for any kind of insurance. Read why this is so on the long-term care insurance software page.
Financial Planning Software Modules For Sale
(are listed below)

Financial Planning Software that's Fully-Integrated
(the IFP is the NaviPlan alternative for 1/6th the price)

Goals-Only "Financial Planning Software"
(the MoneyGuidePro alternative for 1% of their price)

Retirement Planning Software Menu: Something for Everyone
(the RWRs, RP, and SRP)

Comprehensive Asset Allocation Software

Model Portfolio Allocations with Historical Returns

Monthly-updated ETF and Mutual Fund Picks

DIY Investment Portfolio Benchmarking Program

Financial Planning Fact Finders for Financial Planners Gathering Data from Clients

Investment Policy Statement Software (IPS)

Life Insurance Calculator (AKA Capital Needs Analysis Software)

Bond Calculators for Duration, Convexity, YTM, Accretion, and Amortization

Investment Software for Comparing the 27 Most Popular Methods of Investing

Rental Real Estate Investing Software

Net Worth Calculator (Balance Sheet Maker) and 75-year Net Worth Projector

Financial Seminar Covering Retirement Planning and Investment Management

Sales Tools for Financial Adviser Marketing

Personal Budget Software and 75-year Cash Flow Projector

TVM Financial Tools and Financial Calculators

Our Unique Financial Services
(are listed below)

We're Fee-only Money Managers: So you can hire us to manage your money, and/or financial advisers can hire us to manage client money, using our Model Portfolios and/or Asset Allocation Systems

Mr. Market Timer's Unique Market-neutral Stock Market Timing Services
(the hedge fund alternative)

Consulting Services: Hire Us to Make Your Financial Plan, Retirement Plan, Benchmarking Report, Whatever

Buy or Sell a Financial Planning Practice

Miscellaneous Pages of Interest
(are listed below)

Primer Tutorial to Learn the Basics of Financial Planning Software

About the Department of Labor's New Fiduciary Rules

Using Asset Allocation to Manage Money

Download Brokerage Data into Spreadsheets

How to Integrate Financial Planning Software Modules to Share Data

CRM and Portfolio Management Software

About Efficient Frontier Portfolio Optimizers

Calculating Your Investment Risk Tolerance

About Discount Brokers for DIY Money Management