Site Information
(is listed below. The financial planning software modules for sale are on the right-side column)

Confused? It Makes More Sense if You Start at the Home Page

How to Buy Investment Software

Discounts for Financial Advisers
(and how to subscribe to the full Bundled Deal for $100 a month)

Lifetime and 5- to 15-year Extended Subscriptions

New Financial Planner Starter Kit

Professional Investment Portfolio Building Kit

Financial Planning Software Support

Financial Planner Software Updates

Site Information, Ordering Security, Privacy, FAQs

Questions about Personal Finance Software? Call (503) 309-1369 or Send E-mail to support@toolsformoney.com

Free Downloads and Money Tools
(are listed below)

Free How-to Money eBook for DIY Investors, Critical Reading for Financial Advisers, and for Exposing Financial Myths

Free Sample Comprehensive Financial Plans

Free Money Software Downloads, Tutorials, Primers, Freebies, Investing Tips, and Other Resources

List of Free Financial Planning Software Demos

Selected Links to Other Relevant Money Websites

Free College Saving Calculators
Current Status:
Not currently evaluating anything. The next vendor to review is: eMoney (SunGard).
If you're wondering why this project stalled, it's because it didn't "change the world" like it should have (ditto for this unique groundbreaking money tool). Basically nothing happened when I blew the whistle on MoneyGuidePro's shenanigans, so this exercise in futility is on hold until profitable work on this site runs out (and I'm sitting around bored staring at market trading software doing my stock market timing service).
People should have been smart enough to compare actual features and functions, then compare price, and then we should have had a landslide of business from everyone waking up and smelling the reality and not renewing fake goals-based software, and buying actual cash-flow-based software instead.
That happened a little, but not enough to make constantly keeping up with what everyone else is doing worth it from a business sense (which is a full-time job).
So this is a back burner project that may start back up again in the summer of 2015.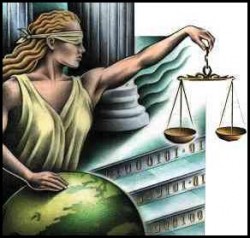 Money management systems comparisons for advisors
Money management system evaluations for DIY investors
Here's the list of vendors in order of evaluation. If it has a link, then it's done. If the text is bold, then it's currently being evaluated (or is next):
MasterPlan
Brentmark
ESPlanner
IPSAdvisorPro
Cheshire
Financial Profiles
Lumens
Methuselah
IncomeMax (Cygnus)
StillRiver
FPS SytstmsAdviceAmerica
Engagement Systems
Allocation Master
Wealth Tec
PlannerPro
Financial Guidance (Financial Compass)
Financeware
PlanPlus
Dozens more to come eventually
Financial Planning Software Modules For Sale
(are listed below)

Financial Planning Software that's Fully-Integrated
(the IFP is the NaviPlan alternative for 1/6th the price)

Goals-Only "Financial Planning Software"
(the MoneyGuidePro alternative for 1% of their price)

Retirement Planning Software Menu: Something for Everyone
(the RWRs, RP, and SRP)

Comprehensive Asset Allocation Software

Model Portfolio Allocations with Historical Returns

Monthly-updated ETF and Mutual Fund Picks

DIY Investment Portfolio Benchmarking Program

Financial Planning Fact Finders for Financial Planners Gathering Data from Clients

Investment Policy Statement Software (IPS)

Life Insurance Calculator (AKA Capital Needs Analysis Software)

Bond Calculators for Duration, Convexity, YTM, Accretion, and Amortization

Investment Software for Comparing the 27 Most Popular Methods of Investing

Rental Real Estate Investing Software

Net Worth Calculator (Balance Sheet Maker) and 75-year Net Worth Projector

Financial Seminar Covering Retirement Planning and Investment Management

Sales Tools for Financial Adviser Marketing

Personal Budget Software and 75-year Cash Flow Projector

TVM Financial Tools and Financial Calculators

Our Unique Financial Services
(are listed below)

We're Fee-only Money Managers: So you can hire us to manage your money, and/or financial advisers can hire us to manage client money, using our Model Portfolios and/or Asset Allocation Systems

Mr. Market Timer's Unique Market-neutral Stock Market Timing Services
(the hedge fund alternative)

Consulting Services: Hire Us to Make Your Financial Plan, Retirement Plan, Benchmarking Report, Whatever

Buy or Sell a Financial Planning Practice

Miscellaneous Pages of Interest
(are listed below)

Primer Tutorial to Learn the Basics of Financial Planning Software

About the Department of Labor's New Fiduciary Rules

Using Asset Allocation to Manage Money

Download Brokerage Data into Spreadsheets

How to Integrate Financial Planning Software Modules to Share Data

CRM and Portfolio Management Software

About Efficient Frontier Portfolio Optimizers

Calculating Your Investment Risk Tolerance

About Discount Brokers for DIY Money Management