Site Information
(is listed below. The financial planning software modules for sale are on the right-side column)

Confused? It Makes More Sense if You Start at the Home Page

How to Buy Investment Software

Discounts for Financial Advisers
(and how to subscribe to the full Bundled Deal for $100 a month)

Lifetime and 5- to 15-year Extended Subscriptions

New Financial Planner Starter Kit

Professional Investment Portfolio Building Kit

Financial Planning Software Support

Financial Planner Software Updates

Site Information, Ordering Security, Privacy, FAQs

Questions about Personal Finance Software? Call (503) 309-1369 or Send E-mail to support@toolsformoney.com

Free Downloads and Money Tools
(are listed below)

Free How-to Money eBook for DIY Investors, Critical Reading for Financial Advisers, and for Exposing Financial Myths

Free Sample Comprehensive Financial Plans

Free Money Software Downloads, Tutorials, Primers, Freebies, Investing Tips, and Other Resources

List of Free Financial Planning Software Demos

Selected Links to Other Relevant Money Websites

Free College Saving Calculators
Endowment funds are much different than investment portfolios held by individual and institutional investors.

Endowment funds differ because their purpose is to provide a perpetual stream of inflation-adjusted income to meet never-ending, and always increasing, funding needs.
Some Unique Characteristics of Endowments
• An endowment has a perpetual life, and an indefinite time frame.
• There is a minimal need for liquidity.
• Most are not subject to taxes as long as certain legal conditions are met.
• There is minimal regulation.
• The personal characteristics of the Board are not relevant to allocation of the endowment.
• The portfolio should be crafted to carefully balance growth and an income stream that will keep pace with inflation over an indefinite time horizon.
There are two phases to an endowment fund's life cycle: Accumulation and Distribution.
During the accumulation stage, the investment portfolio should be invested for high growth and minimal income. Investments should be mostly low dividend paying stocks offering high growth potential. Dividend paying stocks and fixed income securities should not exceed 30%. Risk minimization should be accomplished by using a broad asset allocation mix. As many asset classes offering high growth should be used as practically possible. New contributions should be immediately allocated to asset classes that are below their target ranges. Market timing and Dollar-cost-averaging techniques should not be utilized.
Once the endowment grows to a size sufficient to meet income-funding needs, the accumulation phase ends and the distribution phase usually begins. At this point, a reasonable amount of annual funding should be drafted into an Investment Policy Statement (IPS).
Historically, annual distribution amounts over 5% have led to erosion of principal over the long-term.
Portfolio allocation should be changed from the high growth of the accumulation phase, to a total return approach consistent to meeting the funding needs. Income will come from interest income, dividends, capital gains distributions, and principal sales.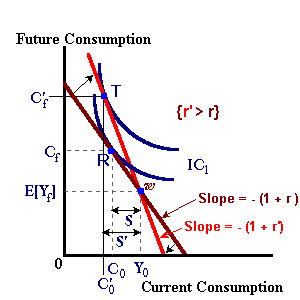 Financial Planning Software Modules For Sale
(are listed below)

Financial Planning Software that's Fully-Integrated
(the IFP is the NaviPlan alternative for 1/6th the price)

Goals-Only "Financial Planning Software"
(the MoneyGuidePro alternative for 1% of their price)

Retirement Planning Software Menu: Something for Everyone
(the RWRs, RP, and SRP)

Comprehensive Asset Allocation Software

Model Portfolio Allocations with Historical Returns

Monthly-updated ETF and Mutual Fund Picks

DIY Investment Portfolio Benchmarking Program

Financial Planning Fact Finders for Financial Planners Gathering Data from Clients

Investment Policy Statement Software (IPS)

Life Insurance Calculator (AKA Capital Needs Analysis Software)

Bond Calculators for Duration, Convexity, YTM, Accretion, and Amortization

Investment Software for Comparing the 27 Most Popular Methods of Investing

Rental Real Estate Investing Software

Net Worth Calculator (Balance Sheet Maker) and 75-year Net Worth Projector

Financial Seminar Covering Retirement Planning and Investment Management

Sales Tools for Financial Adviser Marketing

Personal Budget Software and 75-year Cash Flow Projector

TVM Financial Tools and Financial Calculators

Our Unique Financial Services
(are listed below)

We're Fee-only Money Managers: So you can hire us to manage your money, and/or financial advisers can hire us to manage client money, using our Model Portfolios and/or Asset Allocation Systems

Mr. Market Timer's Unique Market-neutral Stock Market Timing Services
(the hedge fund alternative)

Consulting Services: Hire Us to Make Your Financial Plan, Retirement Plan, Benchmarking Report, Whatever

Buy or Sell a Financial Planning Practice

Miscellaneous Pages of Interest
(are listed below)

Primer Tutorial to Learn the Basics of Financial Planning Software

About the Department of Labor's New Fiduciary Rules

Using Asset Allocation to Manage Money

Download Brokerage Data into Spreadsheets

How to Integrate Financial Planning Software Modules to Share Data

CRM and Portfolio Management Software

About Efficient Frontier Portfolio Optimizers

Calculating Your Investment Risk Tolerance

About Discount Brokers for DIY Money Management